Wrinkles and Fine Lines Treatment at Skin Solutions
It happens to all of us. As we age, the emotions we've experienced leave their mark in the fine lines and wrinkles left on our faces. Their appearance can leave us looking older than we feel on the inside.
If you'd like your outside to reflect your inside, Skin Solutions can help.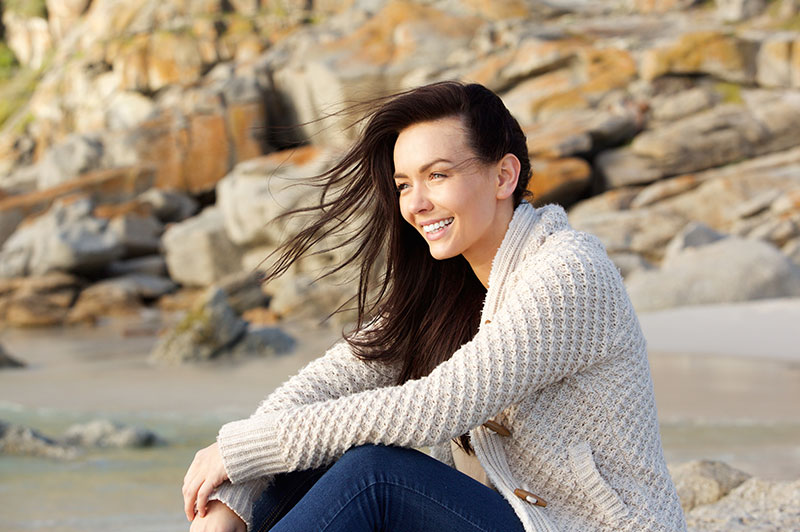 What causes wrinkles and fine lines?
Wrinkles and fine lines are caused by a combination of factors.
It's not only the years of repeated facial movements and expressions that cause those fine lines and wrinkles. As we get older, our skin becomes less resilient. As the production of natural oils that keep our skin lubricated decreases, and our skin becomes dry, making it appear wrinkled. In addition, fat in the deeper layers of skin diminishes, so skin appears looser causing more lines.
In addition, ultraviolet radiation from the sun speeds the natural aging process and is the primary cause of early wrinkling. That's why it's so important to wear a full spectrum sunscreen of SPF 30 or more every time you are out in the sun.
Smoking also hastens the aging process, perhaps by changing the blood supply to your skin. Even if you've smoked heavily or for many years, quitting will improve your skin tone and texture.
So, what can be done for the fine lines and wrinkles you have? Fortunately, there are a variety of treatments that can be effective at treating fine lines and wrinkles.
Treatment for fine lines and wrinkles
Come talk to us!
Schedule a free consult with a Skin Solutions aesthetician to find out which treatment may be right for you. We'll evaluate your skin and recommend the best skincare regimen and treatments to fit your needs.
As Maine's leader in skincare procedures, you can trust Skin Solutions to help your beautiful best shine through!