Treatment for Rosacea, Redness, and Broken Capillaries at Skin Solutions
Rosacea, redness, and broken capillaries can be distressing. If you have rosacea, you may feel embarrassed, anxious, or self-conscious about your appearance. Skin Solutions can help.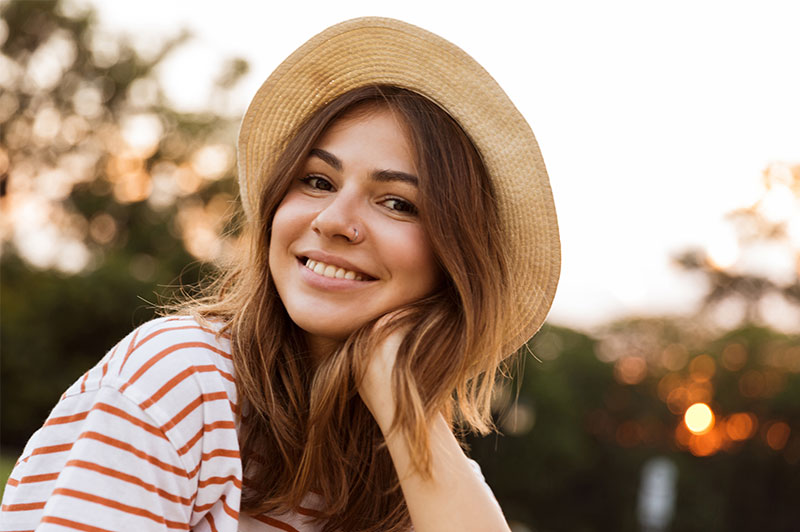 What is rosacea?
Rosacea is a common skin condition that causes redness and visible blood vessels in your face. It can flare up for weeks (and even months) and then disappear…before reappearing once again.
You may notice the redness begin as flushing that lasts a little longer each time. Without treatment, this redness can become permanent. Another cause of permanent redness is visible blood vessels on the face.
The good news is that you don't have to live with redness on your face. There are several treatments and things we can do at Skin Solutions that can be effective in treating rosacea.
Treatment for rosacea
Intense Pulsed Light (IPL)

IPL has been shown to be an effective treatment for facial redness, broken capillaries, and rosacea (as well as other skin imperfections). IPL is a gentle, non-invasive procedure that treats skin damage without disrupting the skin's surface. It delivers powerful pulses of light that target problem areas and stimulate new collagen growth, resulting in smoother, younger-looking skin.

Visit the Skin Solutions IPL Photorejuvenation page to learn more.
Sun Protection

Sunlight is a leading culprit in rosacea flareups and redness. To protect your skin, it's important for you to use a broad-spectrum sunscreen with SPF 30 or higher every day—even during a Maine winter. Skin Solutions offers EltaMD® and SkinCeuticals® broad spectrum sunscreens with SPFs ranging from 30 to 50.

Visit the Skin Solutions sun protection page to learn more.
Come talk to us!
Schedule a free consult with a Skin Solutions aesthetician to find out which treatment may be right for you. We'll evaluate your skin and recommend the best skincare regimen and treatments to fit your needs.
As Maine's leader in skincare procedures, you can trust Skin Solutions to help your beautiful best shine through!