Chemical Peels at Skin Solutions
With regular chemical peels as part of your skincare regime, your results will last a lifetime.
Customized for all skin types, all ages, and all skin concerns, chemical peels are essential for vibrant skin. As a form of chemical exfoliation, a peel allows your skin to shed off a layer to make room for new and healthier skin.
CHEMICAL PEELS CAN BE USED TO TREAT MANY SKIN ISSUES LIKE ACNE, FINE LINES, WRINKLES, AND HYPERPIGMENTATION.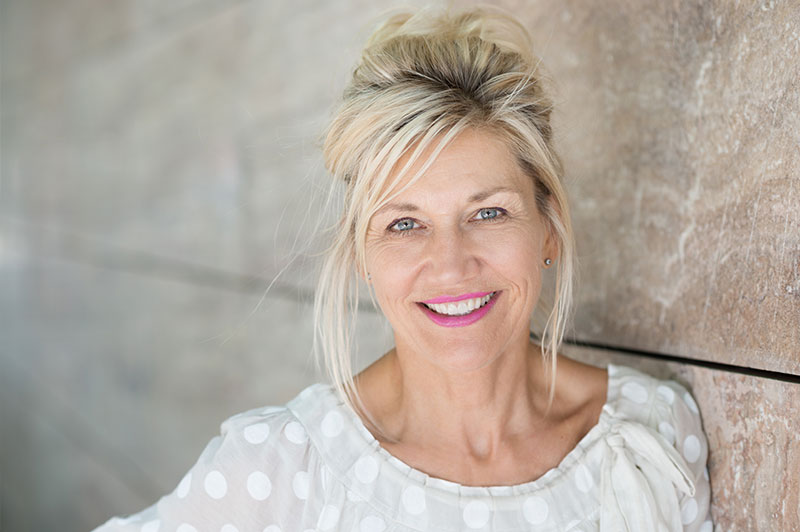 Chemical peels have key powerful benefits:
Improves texture
Reduces fine lines and wrinkles
Refines pores
Improves tone
Are there different Chemical Peels?
Yes! Chemical peels are truly all about you.
We have a full range of chemical peels at Skin Solutions, included here on our full Chemical Peel Treatment Menu.
These peels are fully customizable in many ways:
Skin type: Sensitive, dry, or acne-prone.
Skin concerns: Aging, uneven texture, discoloration, photo damage, fine lines, wrinkles, dryness.
Depth of peel: From gentle to advanced.
There are also post-peel boosters (including retinol) that we can add to your chemical peel for maximum results.
HOW LONG DOES EACH CHEMICAL PEEL TREATMENT TAKE?

Each chemical peel takes about 30 minutes for a complete treatment.
CAN CHEMICAL PEELS BE PERFORMED YEAR-ROUND?

Yes. However, some chemical peels are best performed in the fall and winter months. We're happy to discuss this more during your consultation or over the phone.
WHAT HAPPENS AFTER CHEMICAL PEEL TREATMENT?

Depending on the strength and type of peel, patients may experience minimal to moderate side effects post treatment. However, it is normal and expected to experience possible redness, tightness, skin warmth, or itchiness shortly after treatment. This will also be dependent on the depth of your chemical peel.
WHAT IF MY SKIN DOESN'T PEEL AFTER A CHEMICAL PEEL?

Despite the treatment name, peeling is a side effect of the chemical, but not everyone peels. If your skin doesn't peel in a chemical peel, it doesn't mean the treatment wasn't effective. So much happens underneath the surface that the naked eye can't see!
HOW MANY CHEMICAL PEEL TREATMENTS ARE NEEDED?

To achieve optimal results, chemical peels can be done every 2 to 6 weeks, dependent on the depth of your peel.
HOW LONG WILL CHEMICAL PEEL RESULTS LAST?

Results from chemical peels are both immediate and progressive. Typically, routine advanced chemical peels paired with lighter peels for maintenance will produce the best results.
WHO SHOULD CONSIDER CHEMICAL PEEL TREATMENT?

Chemical peels are ideal for all candidates that want a healthier skin complexion, especially since this treatment can be customized by skin type and skin concerns. While every person can have a chemical peel, not every chemical peel is right for everyone. That's why we will help you discover the chemical peel that is exactly right for you.
HOW DO I BOOK MY CHEMICAL PEEL TREATMENT?

Call us at 207-775-3446, Option 3, to book your chemical peel treatment or to schedule your complimentary personal consultation with our Skin Solutions aestheticians. We will evaluate your skin, listen to your specific concerns, and recommend the best skincare regimen and treatments for you. You can also contact us right here; we'd love to hear from you!

For more details on what to expect post-treatment, including aftercare instructions, please read our Chemical Peel Overview and Consent form.
Rely on the most trusted team of aesthetic experts in Maine
At Skin Solutions from Plastic + Hand, our skilled aestheticians work under the direction of Plastic + Hand's experienced plastic surgeons and physician assistants. Together, we offer the latest medical treatments and physician-grade products. Your first step towards clearer, more vibrant, younger-looking skin starts now.
It's time to love what you see. Let's start today.
Call us at 207-775-3446, Option 3, or click here to get started.