Clear + Brilliant® Gentle Laser at Skin Solutions
Sunscreen? Check. Diet and exercise? Check. Quit smoking? Check. What else can you do to keep your skin looking young?
Get the perfect, powerful enhancement to your beauty regimen with Clear + Brilliant®, a revolutionary, gentle laser skincare treatment, clinically proven to fight the effects of aging skin.
Clear + Brilliant® Gentle Laser Treatments Are:
Safe, nonsurgical and noninvasive
Gentle, revolutionary treatment that fights the natural effects aging has on skin
Improves tone and texture and gives skin a radiant, youthful glow
Creates a more even skin canvas, with reduction in the appearance of pores
A perfect complement to individual beauty and lifestyle regimens
A treatment that can be performed year-round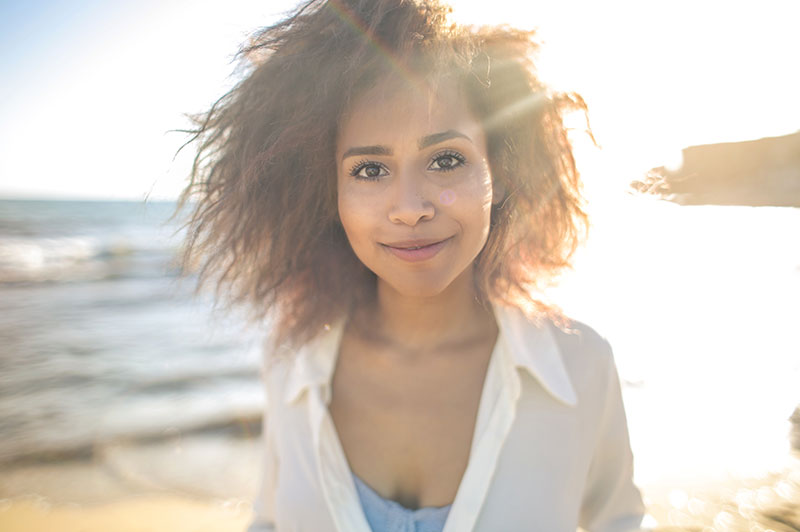 How does Clear + Brilliant work?
Clear + Brilliant is a gentle treatment that uses fractional laser technology to address and prevent the early signs of aging skin. It works by creating millions of microscopic treatment zones in the upper layers of the skin, which replaces damaged skin with healthy tissue and yields younger-looking skin.
What happens during Clear + Brilliant treatment?

A Clear + Brilliant treatment at Skin Solutions takes about 60 minutes for a complete session. During the treatment, a Skin Solutions aesthetician will gently guide the Clear + Brilliant handpiece over the entire face. A topical antioxidant serum may be applied to the skin immediately after treatment for increased benefit! Post treatment, you will notice softer skin and improved tone, resulting in a more youthful glow.
How long will Clear + Brilliant results last?

Results from a Clear + Brilliant treatment are both immediate and progressive. Within a week or two after one treatment, your skin will start to feel softer, look brighter, and show more even tone. Results can last for months depending on age, skin condition, and how you protect your skin.
Who should consider Clear + Brilliant treatment?

Anyone who is looking to refresh their skin, slow or prevent early signs of aging is a good candidate for a Clear + Brilliant treatment at Skin Solutions.
Come talk to us!
Schedule a free consult with a Skin Solutions aesthetician to find out if Clear + Brilliant laser treatment is right for you. We'll evaluate your skin and recommend the best skincare regimen and treatments to fit your needs.
At Skin Solutions, more experience means better outcomes.