DiamondGlow® at Skin Solutions
We all develop a build-up of oil and congestion in our pores. This is a normal result of using products (including sunscreen and makeup), the outdoor environment, and everyday life. While it's essential to deep clean your skin every 4-6 weeks, this can be difficult to do with home treatments.
DiamondGlow® is a next-level resurfacing technology that simultaneously exfoliates, extracts, and infuses the skin with targeted serums to address specific skin quality concerns. This innovative technique dually deep cleans and nourishes your skin.
UNLOCKING YOUR ULTIMATE GLOW, THIS NON-INVASIVE SKIN RESURFACING TREATMENT DELIVERS RADIANT-LOOKING SKIN WITH IMMEDIATE RESULTS AND NO DOWNTIME.
Recognized as a gentle, revolutionary skin treatment, Clear + Brilliant® has many benefits:
Minimizes fine lines and wrinkles
Plumps skin
Unclogs pores
Creates smoother skin texture
Produces brighter and more even skin tone
Hydrates skin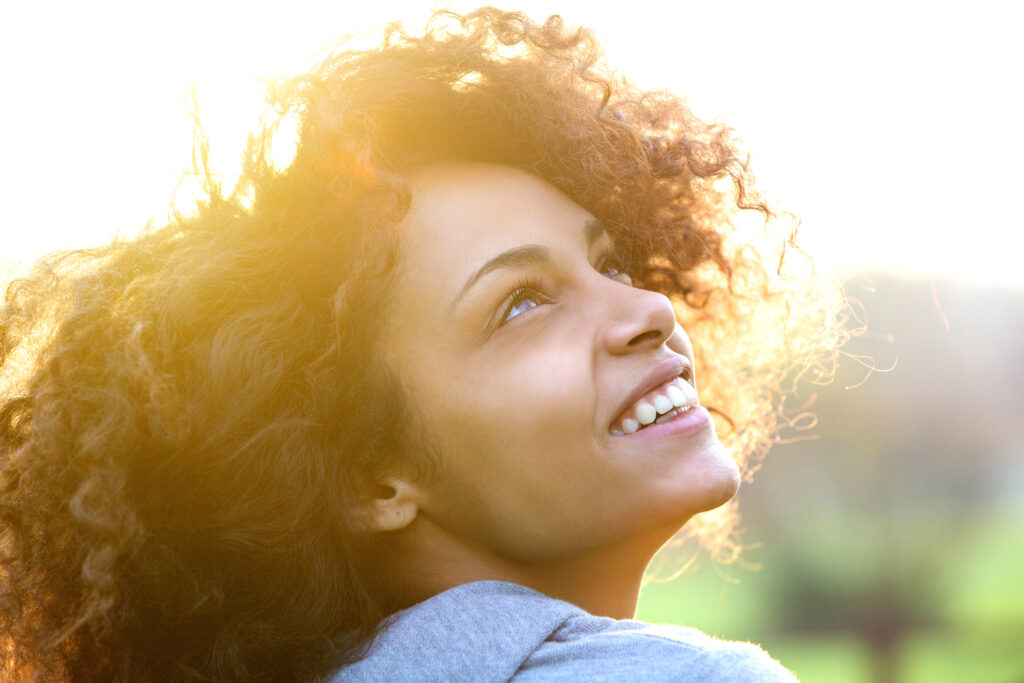 HOW DOES DIAMONDGLOW® WORK?
DiamondGlow® is more than a facial.
Typically, many traditional wet facial treatments use chemical exfoliation to treat the skin at the surface level. With its patented recessed diamond tip wand, DiamondGlow® delivers a next-level resurfacing treatment that deeply cleans and rejuvenates the skin.
Built with its innovative 3X1™ technology, the DiamondGlow® wand simultaneously performs three steps for radiant-looking skin:
Exfoliates: The diamond tip gently exfoliates dry and/or damaged skin to uncover renewed skin.
Extracts: The high-powered suction removes debris from pores and deeply cleanses the skin.
Infuses: The SkinMedica® Pro-Infusion Serums are infused into the skin when the pores are still open and most receptive. These SkinMedica® Pro-Infusion serums are tailored to specific skin concerns for a highly-customizable treatment, and are sulphate/sulphite-free, paraben-free, and fragrance-free.
DIAMONDGLOW® IS A GENTLE RESURFACING TECHNIQUE THAT IS EFFECTIVE ON THE FACE AND NECK
HOW LONG DOES EACH DIAMONDGLOW® TREATMENT TAKE?

DiamondGlow® treatment takes about 30-45 minutes for a complete session.
CAN DIAMONDGLOW® BE PERFORMED YEAR-ROUND?

Yes, absolutely! Many patients have this treatment monthly, which is recommended for optimal results.
WHAT HAPPENS AFTER DIAMONDGLOW® TREATMENT?

As a gentle resurfacing treatment, DiamondGlow® has immediate results and no downtime. However, during the treatment you might experience a scratchy, tingling sensation. This sensation will subside once the treatment is complete. With minimal risk and little to no recovery time, your skin will look and feel refreshed immediately after the DiamondGlow® treatment.
HOW MANY DIAMONDGLOW® TREATMENTS ARE NEEDED?

To achieve optimal results, this treatment should be done in a series of 3-6, but many patients have this treatment monthly.
HOW LONG WILL DIAMONDGLOW® RESULTS LAST?

DiamondGlow® results are immediate. Even after one treatment, you will experience brighter skin tone, unclogged pores, and smoother skin texture. With continued DiamondGlow® treatments, you can help minimize fine lines and wrinkles, as well as lighten skin discoloration/dark spots.
WHO SHOULD CONSIDER DIAMONDGLOW® TREATMENT?

DiamondGlow® is a non-invasive skin resurfacing treatment that is designed to deliver radiant, healthy-looking skin for all skin types and all ages.
HOW DO I BOOK MY DIAMONDGLOW® TREATMENT?
Call us at 207-775-3446, Option 3, to book your DiamondGlow® treatment or to schedule your complimentary personal consultation with our Skin Solutions aestheticians. We will evaluate your skin, listen to your specific concerns, and recommend the best skincare regimen and treatments for you. You can also contact us right here; we'd love to hear from you!
For more details on what to expect post-treatment, including aftercare instructions, please read our DiamondGlow® Overview and Consent form.
Rely on the most trusted team of aesthetic experts in Maine
At Skin Solutions from Plastic + Hand, our skilled aestheticians work under the direction of Plastic + Hand's experienced plastic surgeons and physician assistants. Together, we offer the latest medical treatments and physician-grade products. Your first step towards clearer, more vibrant, younger-looking skin starts now.
It's time to love what you see. Let's start today.
Call us at 207-775-3446, Option 3, or click here to get started.