Latisse® for Lashes at Skin Solutions
Grow longer, fuller, darker eyelashes with Latisse®, the first and only prescription treatment approved by the FDA for inadequate or insufficient eyelashes.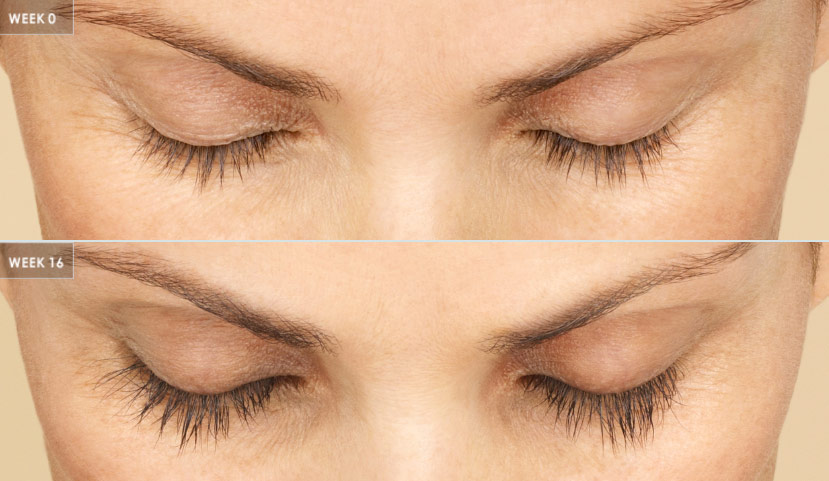 Latisse works effectively.
Although the precise mechanism of action is not known, research suggests that the growth of eyelashes occurs by increasing the percent of hairs in and the duration of the anagen (or growth) phase. Lashes can grow longer, thicker, and darker because bimatoprost, the active ingredient in Latisse, prolongs this growth phase.
Click here to see the gallery of before & after photos!
Clinically proven results you can see over time.
Latisse is easy to use, FDA-approved, and effective. It's a once-a-day treatment you apply topically to the base of your upper eyelashes. Patients in a clinical trial saw results gradually over time (starting at 4 weeks with full results after 16 weeks).
While Latisse is a new treatment in eyelash growth, it was developed through years of research by Allergan, a pharmaceutical leader with over 60 years of expertise in prescription eye care products.
At your Latisse consult, you will receive instructions about how to use this exciting treatment and leave with your own supply of Latisse. Skin Solutions staff members are using Latisse with great success!
How long does it take to see results?
Skin Solutions patients report that they notice an improvement within one month, but optimum benefits are achieved after 16 weeks.
Can I use Latisse if I have blue eyes?
Absolutely! There have been no reported cases of eye pigment change in over a million patients.
How is Latisse applied?
Apply Latisse as you would an eyeliner–to the rim of the eye. Not as drops into the eye.
Come talk to us!
Schedule a free consult with a Skin Solutions aesthetician to find out if Latisse is right for you. We'll evaluate your skin and recommend the best skincare regimen and treatments to fit your needs.
Looking to order products? Call 207-775-3446, Option 3 to place your order.
You'll love what you see!