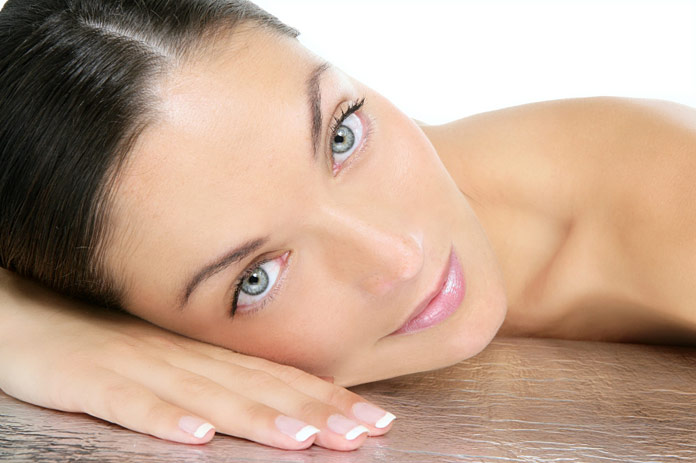 DermaSweep features a closed system with a variable level vacuum pump. This leading-edge microdermabrasion technique eliminates the messy and painful crystals other systems use to remove dead skin. DermaSweep gently lifts the skin surface as the device "sweeps away" the dead skin layer, resulting in a deeper peel and polish of your skin.
The skin is left smoother as the vacuum action of the wand stimulates blood flow and cleans the pores. The increased blood flow encourages collagen formation thus firming and toning the epidermis. Using the Epi-Infusion option, skin-specific solutions can be directly applied to the skin leaving patients with fresher-feeling and better-looking skin.
DermaSweep's patent-pending treatment tips are available in up to 9 combinations for comfort and precise results.
Selecting the appropriate tip, infusion solution and adjustable vacuum pressure delivers safe, controlled and optimal results.
DermaSweep is safe and effective for all skin types. And because it's quick and requires no downtime, DermaSweep is known as a "lunchtime" procedure.
DermaSweep is a excellent treatment for:
softening fine lines
sun-damaged skin on the face, neck and chest
dull skin
hyper-pigmentation (brown patches and age spots)
acne and oily skin
enlarged pores
uneven skin texture
mild acne scars
How DermaSweep microdermabrasion works
DermaSweep resurfaces your skin by gently removing the topmost layer. Removing the dead skin leaves a smoother surface and stimulates skin circulation to promote new cell growth, leaving your skin supple and vibrant.
The DermaSweep system is gentler than other exfoliating systems, even at its highest settings. And because there are no crystals being propelled into your skin (as with traditional microdermabrasion) it's possible to treat areas closer to the eyes, and fine lines and wrinkles around the lips. Your Skin Solutions aesthetician will adjust the vacuum and select wands with the proper coarseness to give you the best result.
What treatment involves
A Skin Solutions aesthetician will perform this painless procedure under the direction of our experienced plastic surgeons. From start to finish, the procedure takes less than 30 minutes. Treatment schedules vary from six to ten sessions, depending on the condition being treated and your skin type. Maintenance to continue keeping your skin looking its best typically involves treatment every 4 to 12 weeks depending on your skin.
What you can expect
Your skin may look somewhat flushed immediately after treatment but should return to normal within an hour. You can apply makeup right away and can return to work and other routine activities immediately after your appointment.
Your skin will look and feel softer and smoother with your first treatment and continue to improve with each additional treatment.
Who should consider DermaSweep microdermabrasion?
As a painless, safe, non-invasive procedure, DermaSweep is perfect for anyone wanting smoother, more youthful-looking skin. Talk with a professional at Skin Solutions from Plastic & Hand to determine if DermaSweep is right for you.